About
Visual Circuit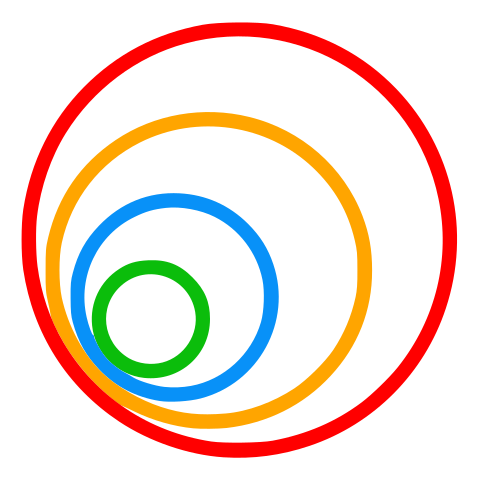 Visual editor for programming robotic applications. Built on top of the IceStudio Project.
Graphic design -> JSON -> Python-3 + ROS -> Application

For more information visit our site VisualCircuit
Supported Platforms
Python-3 + ROS-Noetic
Might support future ROS Distributions
Installation
Check the Documentation for more information.
Development
Install Python >= 3.5 and Node.js, for windows developers nodejs version should be 10.17.x
Atom editor with linter-jshint is recommended.
If you want to add blocks or examples, please contribute to visualcircuit-blocks or visualcircuit-python-blocks.
Download
git clone https://github.com/JdeRobot/VisualCircuit.git


cd 

VisualCircuit

Install
Execute
Documentation
cd 

docs
make html
firefox _build/html/index.html

Package
| Target OS | Development OS | Output files |
| --- | --- | --- |
| GNU/Linux | GNU/Linux | (linux32,linux64).zip, (linux32,linux64).AppImage |
| Windows | GNU/Linux | (win32,win64).zip, (win32,win64).exe |
| Mac OS | Mac OS | (osx32,osx64).zip, osx64.dmg |
Apio configuration
Apio backend is configured in the app/package.json file:
apio.min: minimum version (>=)
apio.max: maximum version (<)
apio.extras: list of external Python programmers (blackiceprog, tinyfpgab)
apio.external: load an external Apio package instead of the default one (e.g. /path/to/my/apio)
apio.branch: install Apio from the repository branch instead of PyPI.
An external Apio package can be also set on runtime using the ICESTUDIO_APIO environment variable.
Troubleshooting
If you get this error npm ERR! peerinvalid The package grunt@1.0.1 does not satisfy its siblings' peerDependencies requirements!, try to update your nodejs or execute:
Roadmap
We use the GitHub issues to track the work and schedule our new features and improvements.
Development Team
Credits
This project was made possible thanks to the FPGAwars community.
License
Licensed under GPL 2.0.